Traveling to Europe alone and asking strangers to pose naked sounds like a sweat-inducing idea, but not for Mickey Aloisio. The Queens photographer packed up his bags and traveled across the continent for two months in April. He captured the men he met in romantic cities like Barcelona, Berlin, and London, shooting naturalistic portraits of them in their homes. "I think being within the queer community, it's easier to approach somebody and have a conversation because there is more mutual understanding," Mickey tells i-D. "Even two [queer] strangers have something that they have in common, so it's easier to feel closer."
The queer community is full of tribes: twinks, otters, jocks. Bears — a term used to describe hairy, rugged larger-set queer men — are what particularly catch Mickey's eye, both artistically and personally. The focus on bear feels like a rebuttal against the idolization of twinks in pop culture right now. However, Mickey is quick to clarify the size of his models is not the focus of his work. If anything — the assertion feels reductive. "I don't want my work to be like, 'Oh, hooray for body positivity!" he says. "It's beyond that, it's not just a PSA for bigger men."
Connecting with other humans is what Mickey's work is really about. The artist found that being naked with strangers quickly creates intimate connections, despite language barriers. "When you're naked you are in your most natural state," Mickey says. "It brings the idea of trusting and bonding with the other person to the forefront."
Here, Mickey talks about the perils of finding models on gay dating apps, and making queer friendships abroad.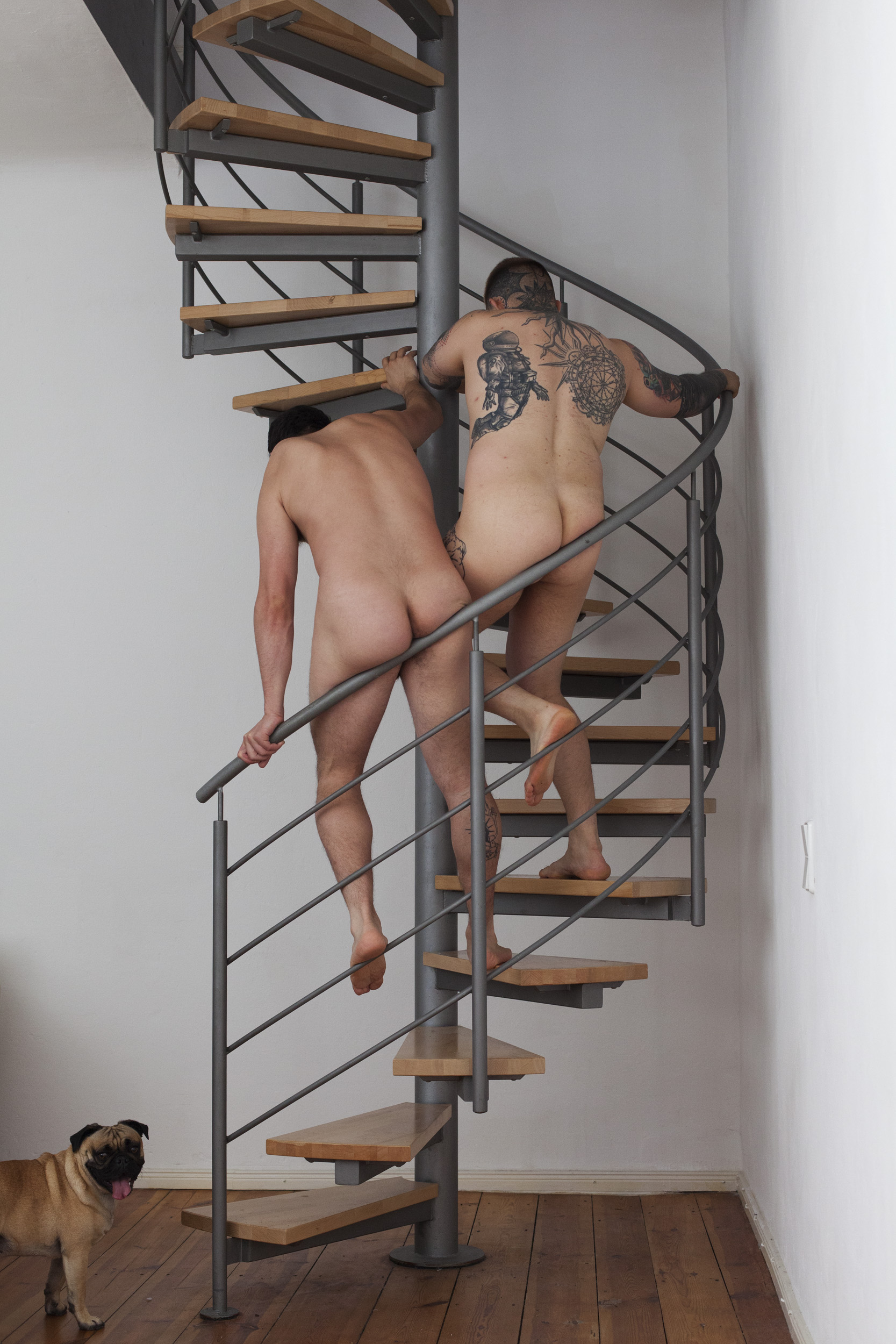 What was the idea behind this project?
I went there for two months, during April and May. I wanted to experience a new culture and people. Sometimes it's hard to make work when you're home, because you get distracted with working a 9-5 or on the weekend you're too tired to make work. So it gets really hard. But with the Europe trip, it was like a residency where I prioritize my work. I set a reason for being there in the hopes of producing something. So I would basically go out and meet people and we would schedule a time. I would go to their place and we'd make photographs. It was a very situational experience where every interaction I had with people was very different.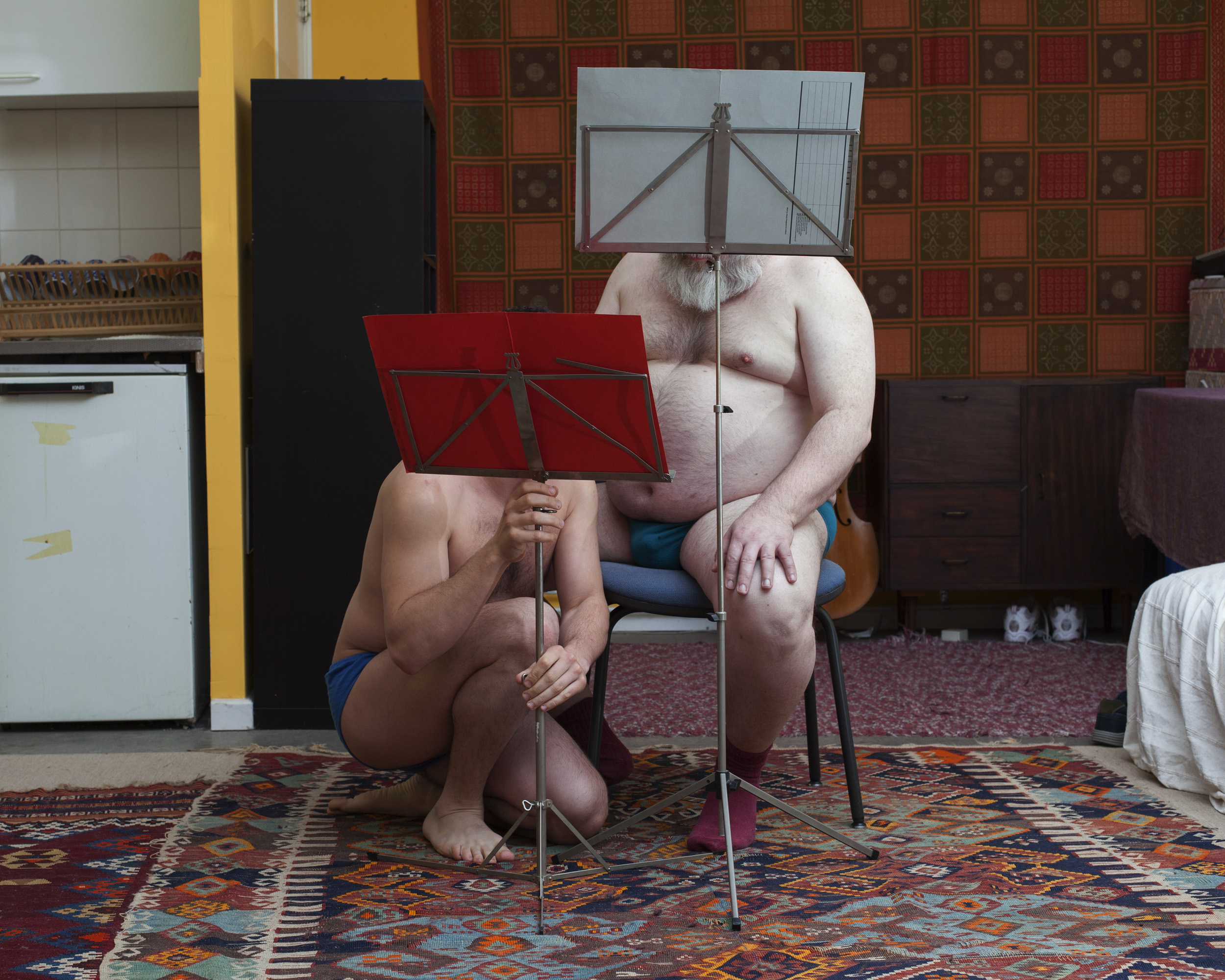 Was it hard to meet people and ask them to be photographed?
Sometimes there was language barriers. Like when I was in Madrid, there weren't as many people that spoke English and my Spanish isn't very good. So it's interesting creating these kind of self-portraits in this person's space, where we're probably naked or wearing very little clothing. We're supposed to perform for the camera and we can't even properly communicate with each other in full conversation. That's when I realized there's kind of this unspoken language. Where it's more about this chemistry between people and these smiles and laughing and a look in the eyes.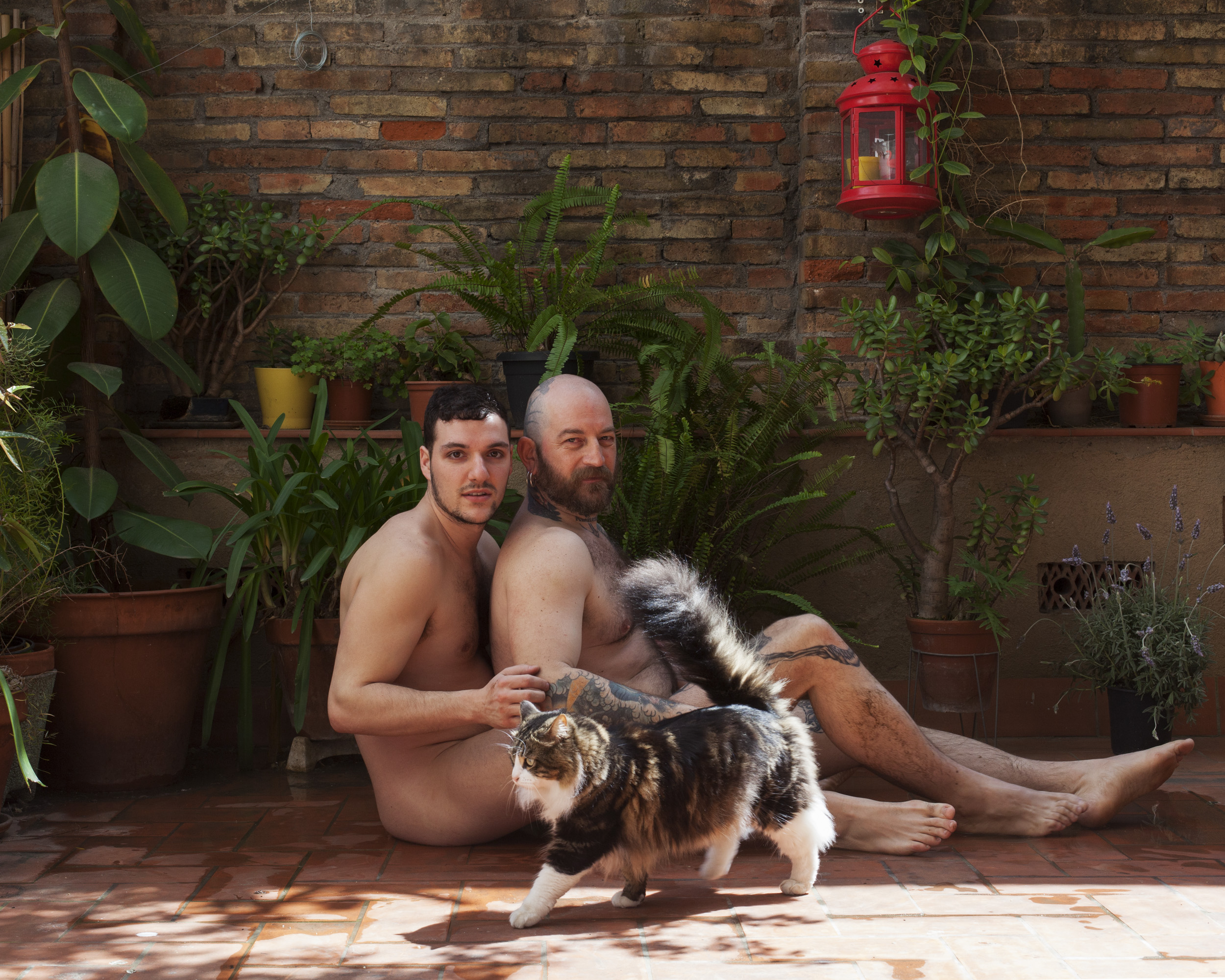 What countries did you visit?
I tried to visit all the countries and cities that have a proper LGBT scene. I'm a foreigner, and I would have needed more time if I were to visit a less open city. So I went to Madrid, Barcelona, Paris, London, Amsterdam, and Berlin. A lot of the time I was on Google Translate having conversations with people on the gay apps, telling them about my project. It's interesting that when I did this in America (when I spent three months driving across the country), it was much easier for me to approach people at the bar. But here, because it was all different languages, it was much harder for me to join in on a friend's conversation at the bar and introduce myself.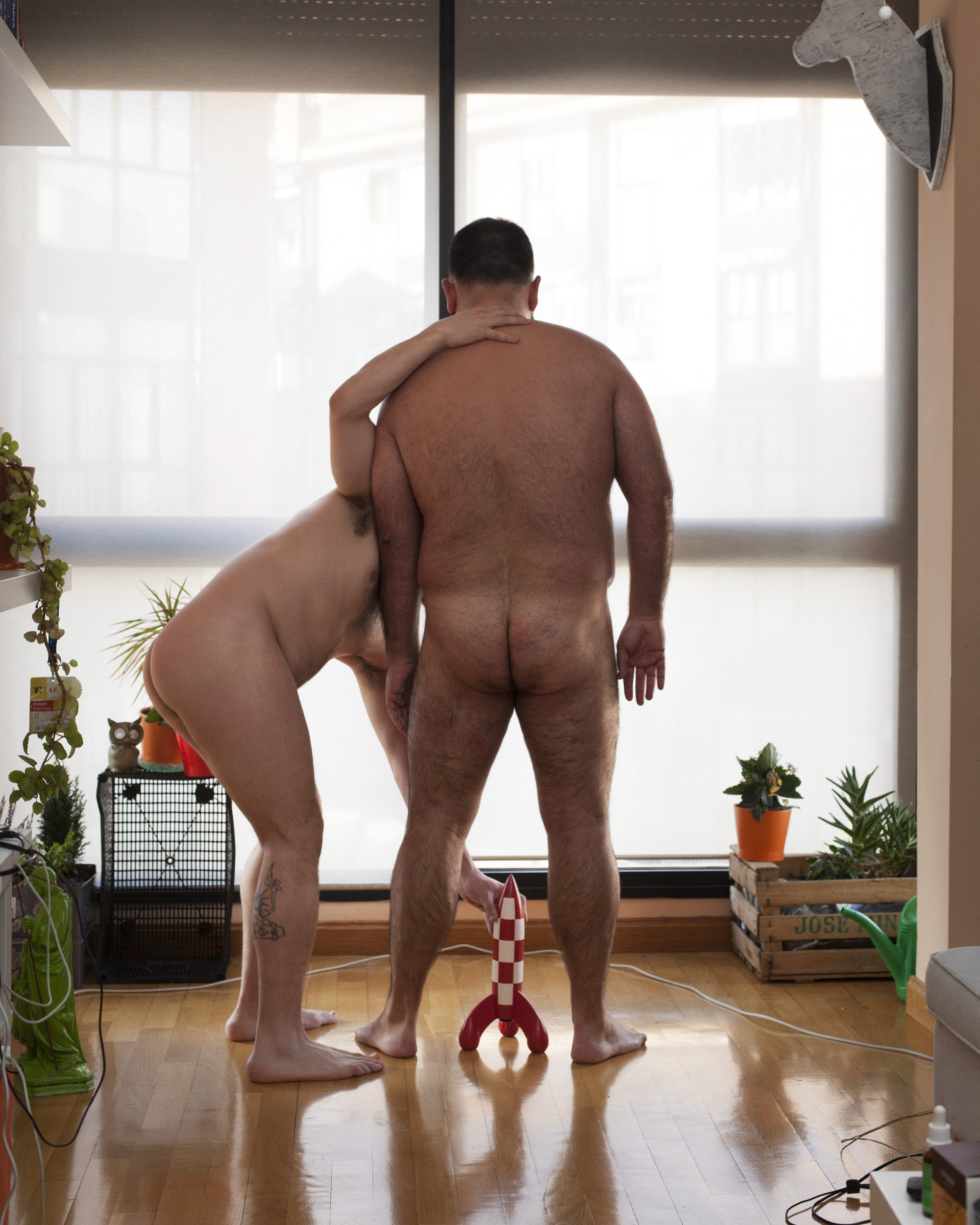 What was it like going on dating apps to find models?
The apps were much more successful for me, because it gave me time to introduce myself, explain to them what I was doing, and I could translate things on my phone. At the same time, a lot of time was spent on the phone, but not that many people would actually show up for the shoot. A lot of time is spent for a possibility that often doesn't happen.
There's something about the internet that makes people become much more flakey.
Yeah, they're flakey, and they want to talk and hear about the project and get to know the idea behind it. But if at any moment they're ready to remove themselves from it, they do. It can get frustrating.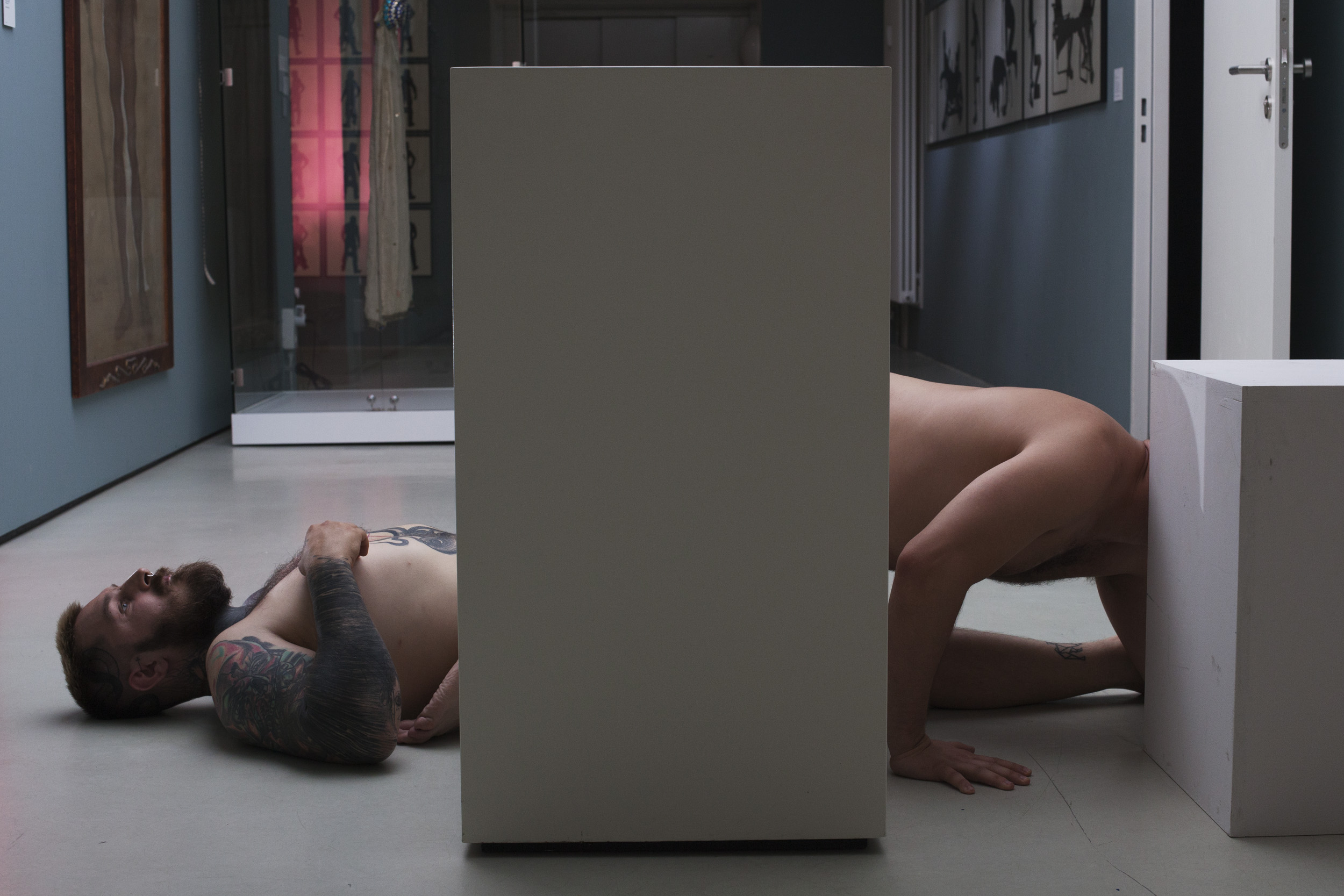 Did you purposely focus on photographing heavier-set men in your photos?
When I first started this, I just took photos of the men I found attractive. Bears don't get a proper representation of elegance that other subgenres within the gay community have. I think now, because my has evolved into this situational portraiture, I don't want the work to have a strong position. I don't want to be a martyr for a cause. Now it's about the people I'm around mostly and I like to spend my time with.