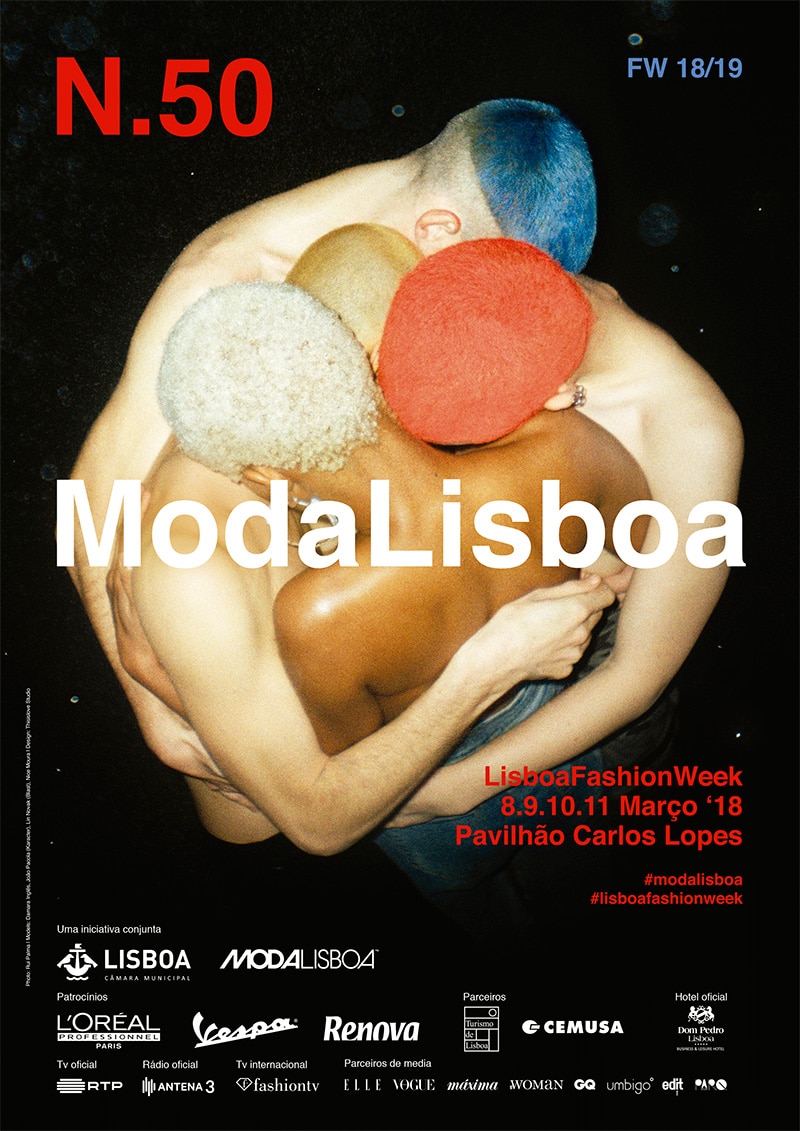 The aim is not to live forever. But create something that lasts forever. In 2018, MODALISBOAcontinues to live with the same ambition and purpose: to create forever. Offering the conditions that invigorates the artistic creation of national fashion, discovering the artists that will be part of our cultural scene in the future, assuring the freedom that enables fashion to be unexpected, challenging, refreshing and unpredictable.
This is how MODALISBOA N.50 is going to be, with the presentation of the Fall/Winter 2018/19 season at the Pavilhão Carlos Lopes, in the 9th, 10th and 11th of March.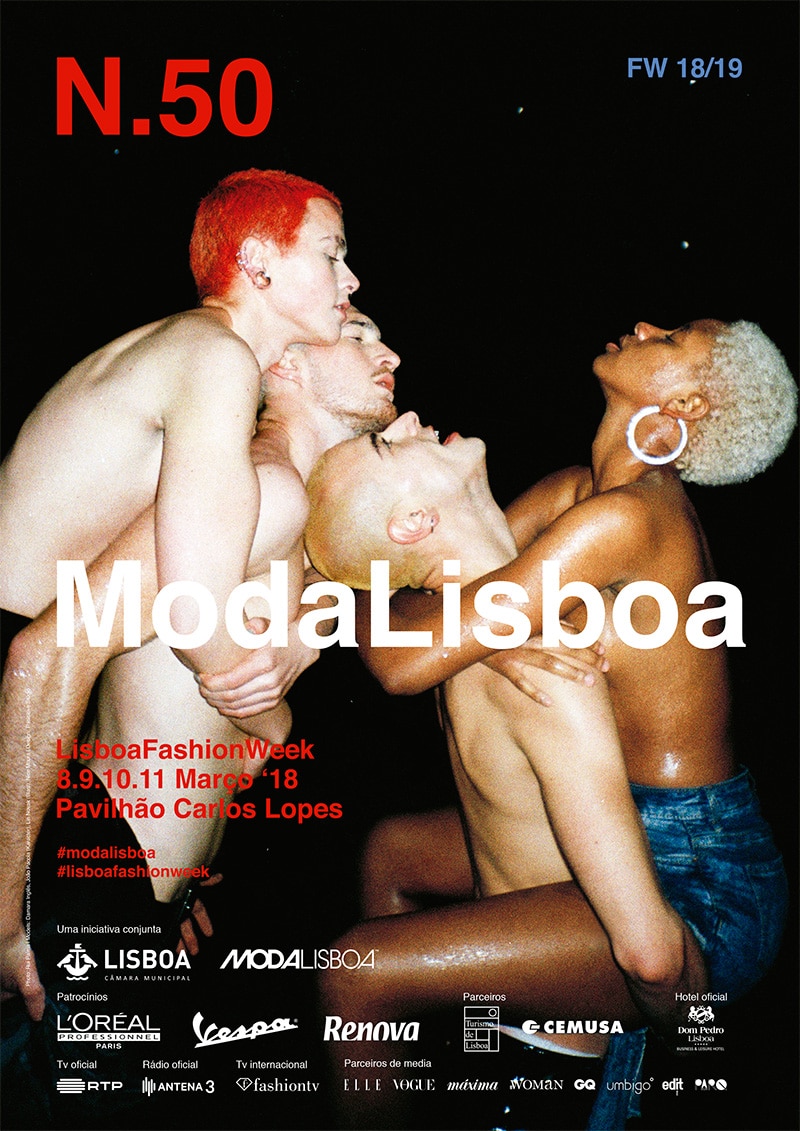 CAMPAIGN CREDITS
Concept: Eduarda Abbondanza
Photo: Rui Palma
Models: Damara Inglês, João Pacola (Karacter), Lin Novak, Nice Moura
Make-up: Antónia Rosa assisted by Frederico Simões
Design: Thisislove Studio
Thanks: Startup Lisboa, CML, Corpo de Bombeiros Voluntários do Beato.